THE MELICOTS
Hello and welcome to the page dedicated to our Cuvée des Mélicots, the wine from the bottle you have in your hand. If you want to know everything about this Organic wine, we have written the following for you!!!
The name "Mélicots" comes from the PROVENCAL dialect "Miel-Abricot", which is a local jam.
We thought that the characteristics specific to VIOGNIER, which only constitutes this cuvée, corresponded to this melodious description, with a touch of garrigue in addition!< /p>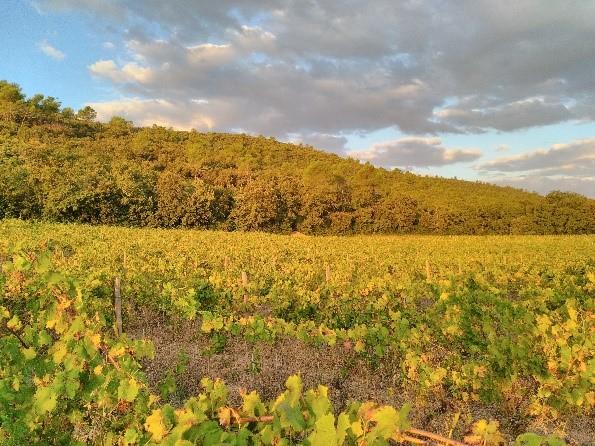 The Melicots plot in TRIANS is unique and exposed "NORTH-EAST", on the hillside; its area is 0.80 hectares. The vines were planted in 1992. The terroir is mainly limestone, in gravette, a historic terroir called "Collapsed Mountain".
This year we had a mild and very rainy spring, unlike the previous year which had been dry and cold, then it was a sunny and temperate summer.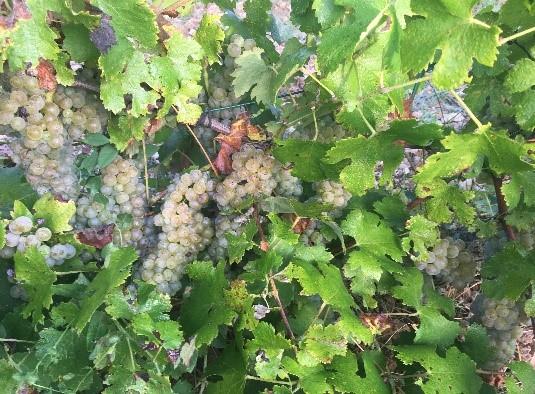 ---
The Viognier harvest was carried out on September 26, 2022 from 7 a.m. by 14 pickers. The weather was very nice, with a morning temperature of 10°.
Laurent is at the tractor and Benoit at the manoeuvre. 800 meters separate the place of picking from the press and the wine cellar. It's fast, even with a tractor, but you always have to go fast, even if it's September and it's less hot in the morning, you still have to keep the temperature as low as possible, to limit the oxidation of the grapes. .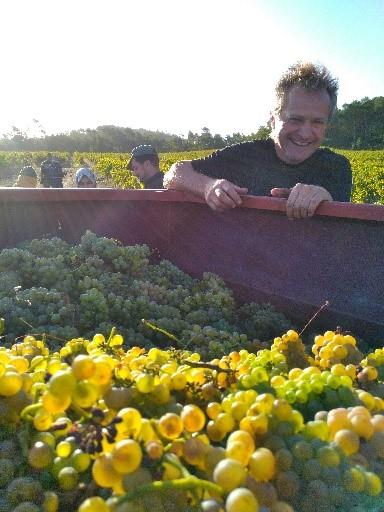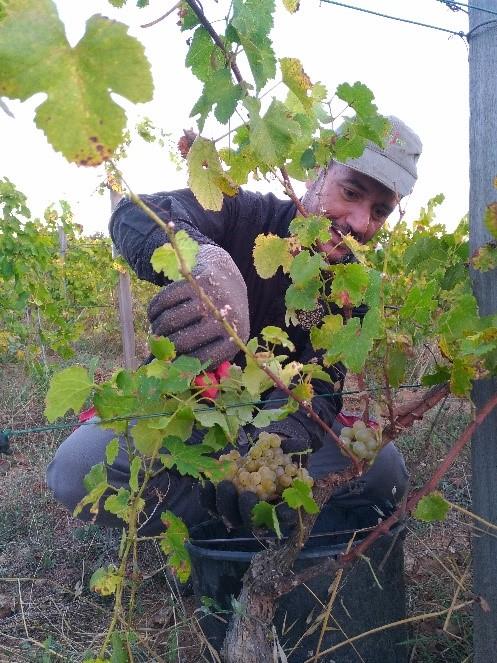 ---
With each bucket poured, Laurent checks the grapes; This year, no rot or grapillons. It's frank! You still have to remove the leaves and some dry pieces.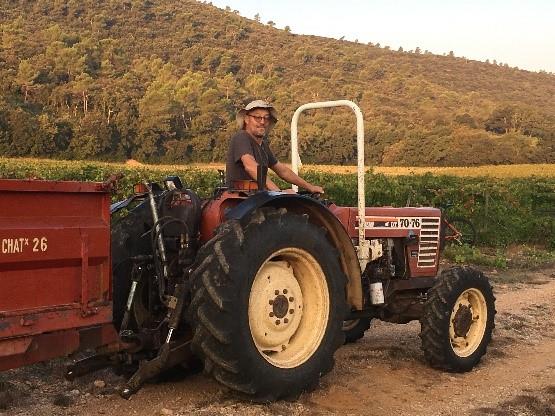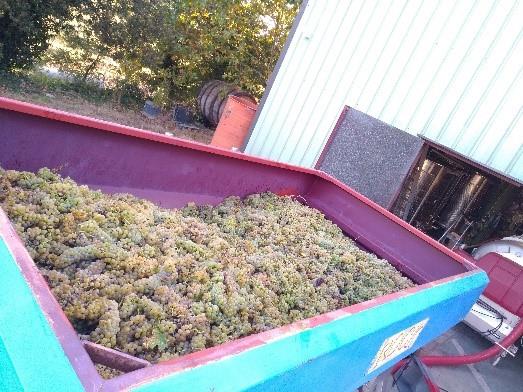 ---
The harvest quickly falls into the destemmer to separate the grapes from the stems, they are then crushed, partly opened so that the juice flows into the press.
After this operation, there is 15 hours of maceration in the press with dry ice to prevent oxidation, without adding sulphite at that time.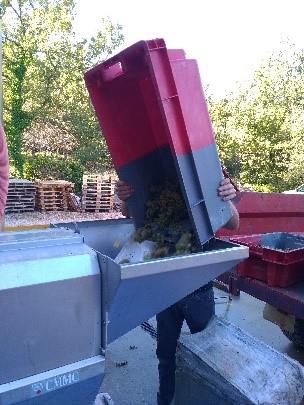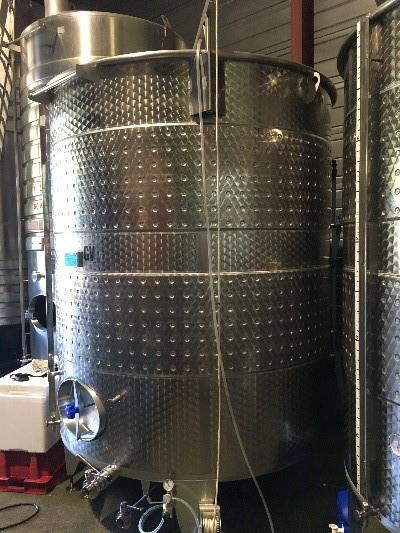 ---
With the presses removed, 13 hectoliters of free-run juice are recovered, which will be settled 72 hours later. Fermentation will take place in 23 days at 15/16°.
Aging on fine lees, in thermo-regulated stainless steel vats, begins for 4 months, then racking with final filtration before bottling.
We make a SO2 adjustment before bottling to have a very low total sulphite level.
LES MÉLICOTS - VIOGNIER 2022

Degree

Glucose + Fructose

Total Acidity

Total SO2 (Sulfites)

Degrees

Residual sugars

AT

Total SO2 (Sulfites)

AV

13.30%
0.40
gram/liter
(less than 1 gram/liter)< /td>
3.34
27 milligrams / liter
0.12
For this particular new cuvée, we have chosen a "Prestige" bottle that we wanted to reflect the quality of the wine!
Finally, we were very happy to learn that "Les Mélicots" won GOLD MEDALS at the Paris General Agricultural Competition!
Our painstaking and careful work has been rewarded!!