CUVÉE SAINT-CLEMENT
TRIANS CASTLE
The Saint Clément is the rocky peak, covered with forest and scrubland, which dominates the vines of TRIANS.
To thank him for his beneficial influence, we have named our "Saint Clément" cuvées raised in the woods.

Presentation of wines
Wine SAINT CLEMENT BLANC 2021, BIO, like all the production of the Domaine de TRIANS, is produced on the estate with 95% Rolle grapes (Vermentino) and a little Sémillon. These vines were harvested on September 21 and September 30, 2021. After fermentation in stainless steel tanks, on November 4 the blend will be transferred to a barrel of half a muid for 6 months. The wine will age on lees and will be stirred regularly to give it more fat and roundness. The wine is bottled on May 28, 2022.
Only 1,800 bottles are produced.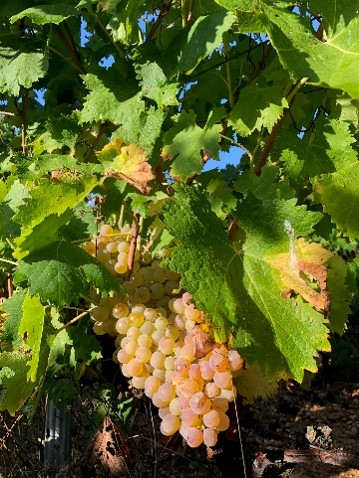 Tasting comments
It has a yellow color with slight green highlights. The nose is delicate, white peach, white flowers and lilac. Allowed to breathe, notes of aging appear such as butter, toast and custard. The whole is appetizing.
The attack on the palate is supple then the vinosity asserts itself. The sensation becomes fleshy and the texture velvety. The finish is very long and warm, slightly saline.
This is a noble wine, suggesting gastronomy. To be served today and until 2026 at 10°C in a large glass
Wine SAINT CLEMENT ROSÉ 2021, BIO is made up of Grenache at 95%, a little Syrah, harvested on October 1st and Syrah harvested on October 04th. It rained at the end of September, during the harvest, forcing us to select more grapes for this wine. The blend was made on October 23 in a half-muid barrel. This rosé must will ferment in its barrel and will take advantage of the lees to extract all the flavors, and will be stirred regularly. Bottling will take place on June 2, 2022. 1300 BOTTLES for this vintage.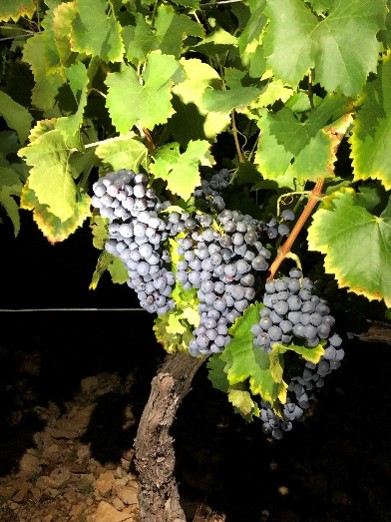 Tasting comment
He has a shiny pink dress. The nose is very open character on the fruit but also on vanilla notes - smoked and iodized. The whole is rich and ambitious.
The attack on the palate is broad then the wine is fat, consistent and the dense texture evokes velvet. In the mid-palate, the tannic structure appears and structures the whole. The finish is very long, soft and delicate. It vanishes on a salty sensation.
This is a structured, gourmet wine, to be served today and until 2029 between 10 and 12°C in a large glass.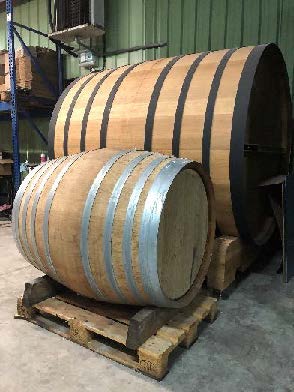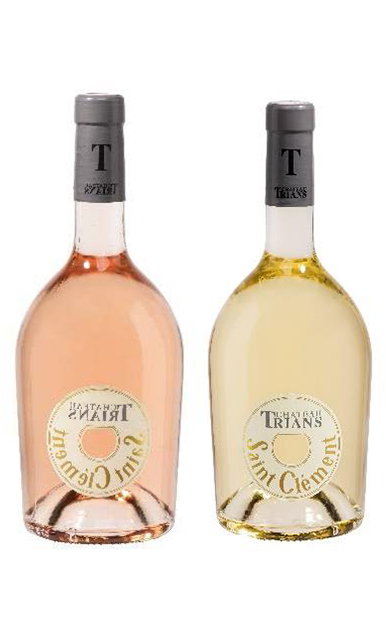 The label of Saint Clément is round, pierced with an oculus which invites the taster to look further into the wine, to seek complex sensations, freshness and gluttony .
Analytics
| | Degree | Residual sugars | AT | pH | SO² Total | AV |
| --- | --- | --- | --- | --- | --- | --- |
| Saint-Clément Blanc 2020 | 13.5° | 3.2 grams | 3,80 | 3,21 | 116 mg | 0,41 |
| Saint-Clément Rosé 2021 | 14° | 4 grammes | 4,01 | 3,07 | 91 mg | 0,45 |