CUVÉES SAINT-CLÉMENT
CHÂTEAU TRIANS
Saint Clément is the rocky peak covered with forest and scrubland (garrigue) which overlooks the TRIANS vineyard. Our oak aged cuvées are named after Saint Clément as a tribute to its protective effect on our vineyard.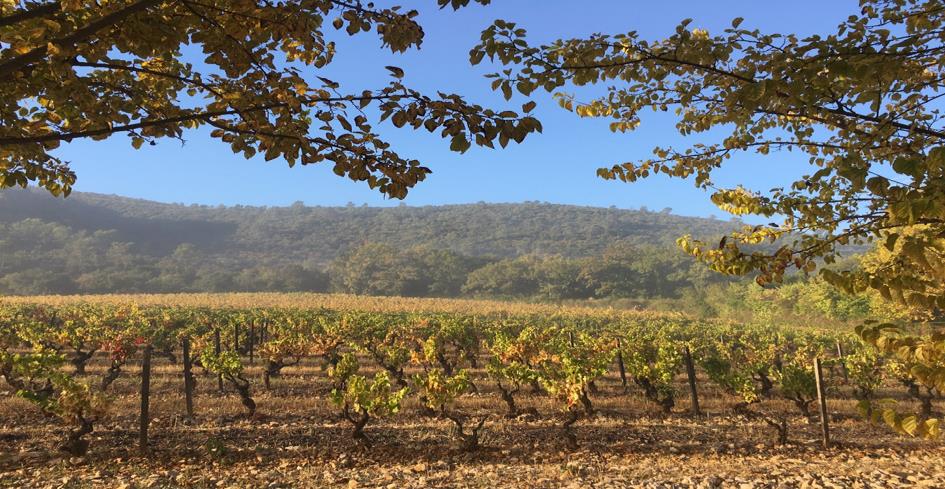 Our wines

:
The SAINT-CLÉMENT White 2018, ORGANIC like all the wines produced at TRIANS, is matured at the domaine. It is composed of 80% Rolle (Vermentino) and 20% Semillon grape varieties. The grapes were harvested on September 25th and on October 2nd 2020. After fermentation in stainless steel vats, on November 4th, the blend was transferred to half muids of oak for ¬6 months. The wine matures sur lie and is regularly stirred to make it rounder and unctuous. The wine was bottled on May 25th.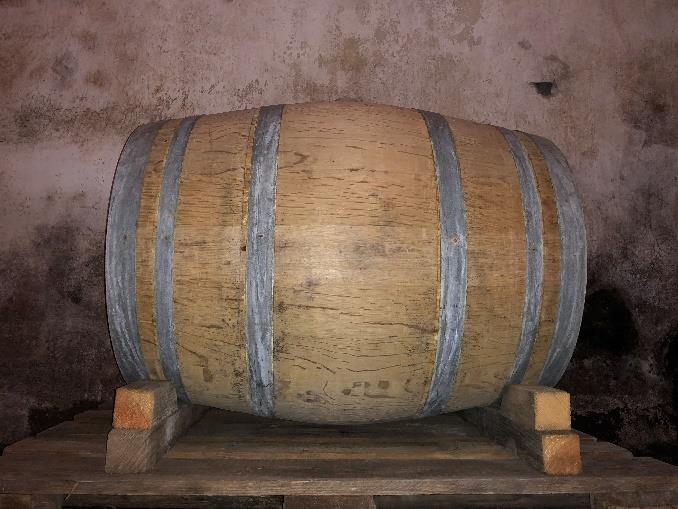 The SAINT-CLÉMENT Rosé 2018 is composed of 80% grenache that were harvested on September 29th and 20% Syrah harvested on October 3rd. The blend was made on October 12th in a half muid cask. The rosé must fermented in its cask and benefited from the lie extracting its flavours. The wine was blended on May 29th after 6 months, in a new cask with Chateau Trians rosé. 80% of the blend is casked wine and 20% is Chateau Trians rosé.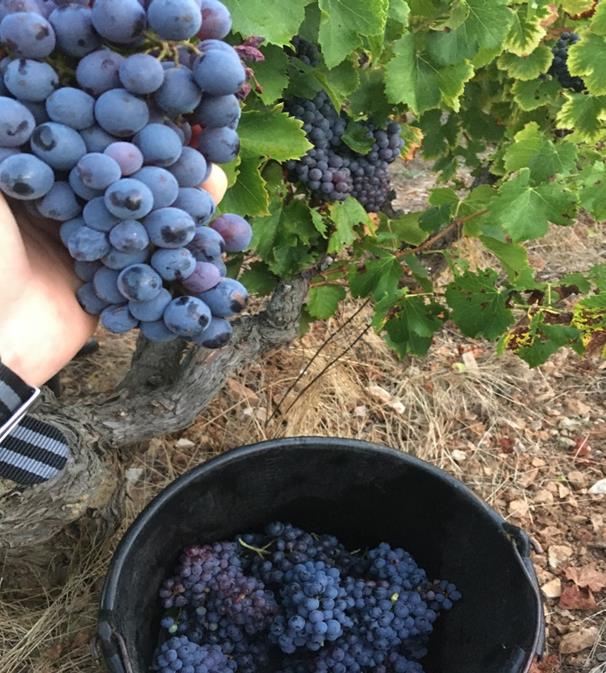 The SAINT-CLÉMENT White 2018 has a yellow robe with light green hints. The nose is delicate with white peaches, white flowers and vanilla. After some breathing, buttery, toasted bread and custard notes appear. The result is appetising.
In mouth, the wine is supple and its character affirms itself. Sensations of pulp and velvety textures appear. The finish is very long and warm, slightly salty.
This is a noble wine that works well with gourmet foods. To be served from today until 2026 at 10°C in a large glass.

The SAINT-CLÉMENT Rosé 2018 has a light salmon colored robe with a characteristic nose full of fruit but also with some vanilla notes and smokey flavors. The result is rich and ambitious.
At mouth, the wine is full bodied. Its consistency and dense texture conjure velvet. In mouth, the tannins appear that structure the blend. The finish is very long, soft and delicate. It leaves a salty and slightly tannic sensation.
It is a structured wine for gourmet foods. To be served today until 2026 between 10° and 12°C in a large glass.

The 2018 Harvest : from September 20th to October 18th

After a very rainy winter and dry summer, we had a beautiful autumn that enabled us to harvest at full maturity.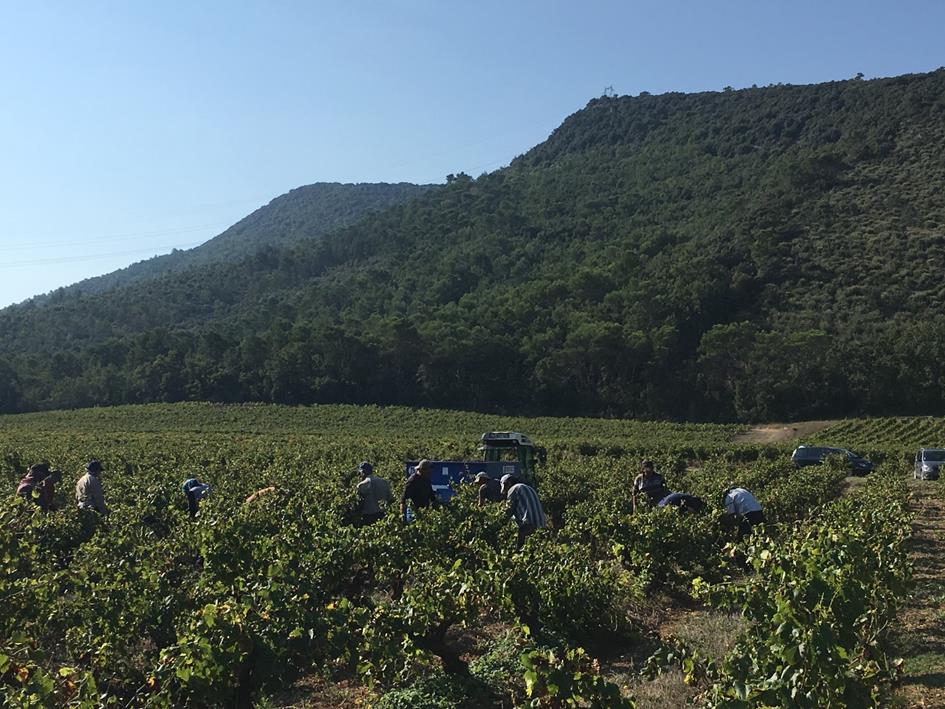 The grapes were cut, crushed and pressed on the same day as harvest.
Despite that the winery is located in the heart of the domaine, all operations are undertaken using dry ice to limit any oxidation of the must to avoid adding sulfites. Only the juices from the press are used for the Saint Clément blends. We fill a half muid (525 litres) with clear wine.
The use of wood casks gives us structured, heady and gourmet wines. We seek to use the wood to mature our wines but not to give a wood taste to the wines. To keep its freshness and our local regional identity, we blend the casked wine with wine from our Chateau Trians cuvée, that has matured in stainless steel vats.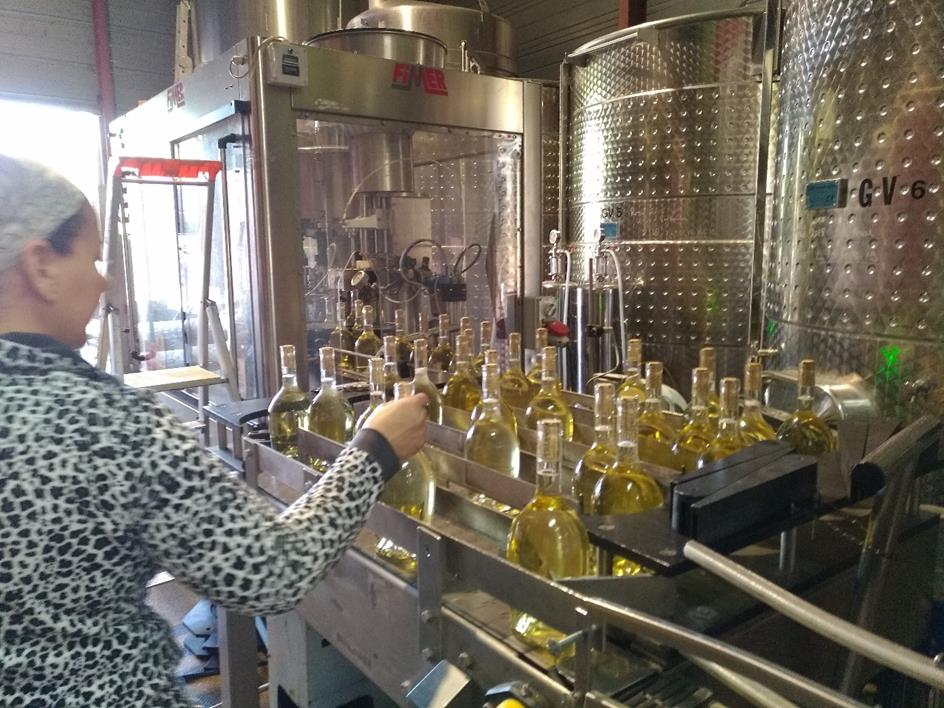 Therefore 1350 bottles will carry the seals of the grands cuvées from TRIANS ie SAINT CLÉMENT BLANC plus 800 bottles of SAINT CLEMENT ROSE.
The Saint Clément label is circular with an oculus that invites you to look further into the wine for complex sensations, freshness and delicacy.